Tuesday, June 12, 2012


HAVING PLANNED YESTERDAY'S POST MUCH EARLIER THAN IT WAS POSTED, I FAILED TO MENTION ANOTHER TWO FAVOURITE DESIGNER BRANDS OF MINE. CALLING CELINE & GIVENCHY.
Click, click, click for more!
CELINE
Scarf prints, wide leg pants, some python here and there and contrasting colour took centre stage. There were also a few additions to the the Celine bag collection- bags which have become a sensation, and
the
bags everyone wants to get their hands on.
GIVENCHY
"Gypsy" was the keyword for Riccardo Tisci's Givenchy Resort 2013 collection. But in no way was this collection bohemian. Bold prints and swirling paisleys juxtaposed with geometric cuts and astute graphic prints. The boxy jacket made an appearance too. There is no doubt, I am in love.
fashosophy
fashosophy [ˈfæʃɑsfiː] n.
1 the musings of a girl;
2 a fashionable glance at the world.
3 a love for fashion

hello there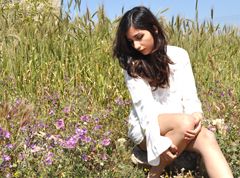 Maltese, in my twenties, exploring the possibilities of the fashion spectrum - on a budget! Fashion... superficial? Nah.
Sometimes exuding a
style-tip or two
, other times I simply jot
random fashion thoughts
, aka my personal fashosophy.
Quirky elegance is my thing.

Archives

© TIZIANA GAUCI 2011. Powered by
Blogger
.