Thursday, May 10, 2012
Fleur Kelinza originally based her designs in the UK. She launched her designs in Malta tonight at the Corinthia Hotel & Spa in Attard. Inspired by both the UK and Malta, one doesn't quite need to be a Sherlock to realise her designs are as diverse as are her roots.
The designs had their share of the traditional British colour pallete - mainly pastels and lighter colours. However when here in Malta, in her own words, the designer spent moments looking out at the sea for inspiration which may have inspired the mermaid-like nature of some of the dresses. The general vibe was an elegant one, with the choice of fabric varying from one piece to the next - satin, lace, tulle, crepe and organza and sometimes even sequinned fabric. The white feathers and sequin combination had a Marchesa and Ralph Lauren flare to it. Fascinators were a recurring piece in the collection, often taking the form of mini-hats.
fashosophy
fashosophy [ˈfæʃɑsfiː] n.
1 the musings of a girl;
2 a fashionable glance at the world.
3 a love for fashion

hello there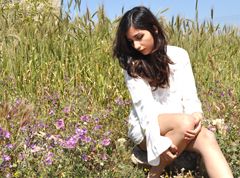 Maltese, in my twenties, exploring the possibilities of the fashion spectrum - on a budget! Fashion... superficial? Nah.
Sometimes exuding a
style-tip or two
, other times I simply jot
random fashion thoughts
, aka my personal fashosophy.
Quirky elegance is my thing.

Archives

© TIZIANA GAUCI 2011. Powered by
Blogger
.