Monday, February 06, 2012
fashosophy
fashosophy [ˈfæʃɑsfiː] n.
1 the musings of a girl;
2 a fashionable glance at the world.
3 a love for fashion

hello there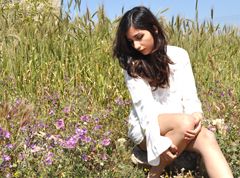 Location? Malta, Middle of the Mediterrenean, Europe
Budget? Cue Carrie: I like my money where I can see it; hanging in my closet.
Currently: a Communications student
Working in: Fashion Retail / Fashion Writing / on improving myself
This is my place to philosophise on Fashion and Style. In my own words -
fashosophising
.
Also: Quirky elegance is my thing.

get pinning

Archive

© TIZIANA GAUCI 2014. Powered by
Blogger
.

#tags
Popular Posts