Sunday, July 31, 2011
From left to right: Kate Moss in Louis Vuiton AW11, Gucci AW11, Louis Vuiton AW11, ELLE Brazil cover June 2011 -Christian Dior knicker pants.

What have lately come to my envy are the beautiful legs that emerge out of these knicker shorts. They make you look instantly taller. They do highlight the thighs mind you, so unless you're happy with them forget this fashion phenomenon this season because otherwise they will only make you and those around you more conscious of them.

I would call them the ultimate party-wear item of the season. So if you have pretty pins to bear, it is the season to wear and bear! Sexy is the new black and this clothing piece is a go-to for ultimate sex-appeal.
fashosophy
fashosophy [ˈfæʃɑsfiː] n.
1 the musings of a girl;
2 a fashionable glance at the world.
3 a love for fashion

hello there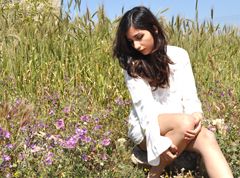 Maltese, in my twenties, exploring the possibilities of the fashion spectrum - on a budget! Fashion... superficial? Nah.
Sometimes exuding a
style-tip or two
, other times I simply jot
random fashion thoughts
, aka my personal fashosophy.
Quirky elegance is my thing.

Archives

© TIZIANA GAUCI 2011. Powered by
Blogger
.