Friday, May 20, 2011
Monday, May 16, 2011
Rouge Reveries on FM Magazine,
Malta's best fashion magazine for over 30 years
[visit FM on facebook
here
]
A few weeks ago, I was asked to give FM magazine an interview about my blog :D and it was published in this month's issue of Femme Magazine. Click on the image for a larger scan of the interview ;)
Sunday, May 15, 2011
I thought I'd spice up the blog's look, and as you can from the snapshot of the previous address and template it did change quite a bit :P I hope you like it. As always, I welcome any feedback!
AND - the blog's address is now simply -
www.rougereveries.com
. Don't worry, the site will automatically redirect itself from the old address!
fashosophy
fashosophy [ˈfæʃɑsfiː] n.
1 the musings of a girl;
2 a fashionable glance at the world.
3 a love for fashion

hello there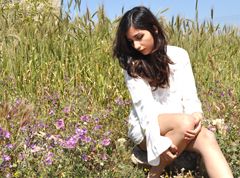 Maltese, in my twenties, exploring the possibilities of the fashion spectrum - on a budget! Fashion... superficial? Nah.
Sometimes exuding a
style-tip or two
, other times I simply jot
random fashion thoughts
, aka my personal fashosophy.
Quirky elegance is my thing.

Archives

© TIZIANA GAUCI 2011. Powered by
Blogger
.