Monday, November 14, 2011
[From left to right: Ralph Lauren, ALDO, Christian Louboutin, River Island, Giacomorelli, ASOS, Alexander McQueen, Christian Louboutin and ALDO]
Last year (and the year before) it was the brogue which gained popularity in the flat/low-heeled shoe front, this year it's the slipper.
The slippers, or the softer loafers or just simply low-heeled shoes, are as comfortable as shoes can get!
It is the shoe which found heightened appearance on the runway this year, implicating an increased number on the high-street's shelves. As I've shown here, you can spend from around Eur40 to Eur600 on a pair of slippers - it depends on your budget of course on what really suits your liking. My favourite here has to be the ALDO buschur one (the black and white one)...though I wouldn't say no to any of the others...incidentally, the same Aldo ones remind me of the one's by 3.1 Philip Lim in the FW11 collection:
*drool*
fashosophy
fashosophy [ˈfæʃɑsfiː] n.
1 the musings of a girl;
2 a fashionable glance at the world.
3 a love for fashion

hello there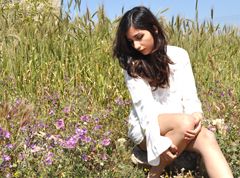 Maltese, in my twenties, exploring the possibilities of the fashion spectrum - on a budget! Fashion... superficial? Nah.
Sometimes exuding a
style-tip or two
, other times I simply jot
random fashion thoughts
, aka my personal fashosophy.
Quirky elegance is my thing.

Archives

© TIZIANA GAUCI 2011. Powered by
Blogger
.