Friday, October 08, 2010
1. mango outfit f/w 'diary from paris' collection; 2. ochre pintuck dress, miss selfridge; 3. v-fron lace-trim blouse, topshop; 4. cargo skinny, oasis; 5. petites smart chino trousers, miss selfridge; 6. ditsy print batwing shirt, miss selfridge; 7. velvet stripe tee, topshop; 8. lightning bolt tee, topshop; 9. petites floral 2 for 1 dress, miss selfridge; 10. short sleeved fairile print tee, topshop.
fashosophy
fashosophy [ˈfæʃɑsfiː] n.
1 the musings of a girl;
2 a fashionable glance at the world.
3 a love for fashion

hello there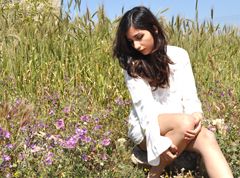 Maltese, in my twenties, exploring the possibilities of the fashion spectrum - on a budget! Fashion... superficial? Nah.
Sometimes exuding a
style-tip or two
, other times I simply jot
random fashion thoughts
, aka my personal fashosophy.
Quirky elegance is my thing.

Archives

© TIZIANA GAUCI 2011. Powered by
Blogger
.